SSPI Silicon Valley Chapter
Welcome to the Silicon Valley chapter of the Space & Satellite Professionals International.  Serving the "new space and satellite" industry in Silicon Valley and the region, this chapter represents the future of our industry.  The influence of satellites on every single device, communication and society is increasing.  Satellites are helping us manage the systems that enable middle classes to rise in parts of the world where none existed and creating wealth and well-being in societies everywhere.  Deal flow, innovation and human networking are key to the growth of the industry.  Our new chapter has them all in abundance!
AI in Aviation and Aerospace
Acubed, Sunnyvale, CA; February 25, 2020, 6:30-8:30pm
In partnership with Acubed, Airbus Innovation Center, the Silicon Valley Chapter of Space and Satellite Professionals International (SSPI-SV) presents the first event of the 2020 calendar with a focus on the development of artificial intelligence (AI) applications for aviation and aerospace.
Topic:  AI applications have broadly-based applications throughout the software industry on a global scale.  The development of drones and next-generation aviation platforms necessitates improvements in performance enabled by new software technologies. A panel of industry experts will discuss current technologies expected to revolutionize aviation and aerospace in the 21st century.
Panelists include:
Romaric Redon, AI and Computing Roadmap Lead at Airbus
Arne Stoschek, Wayfinder Project Executive at Acubed
David Bell, Director of USRA Research Institute for Advanced Computer Science (RIACS)
Moderator: Sean Casey, VP of Commercial Business Development at ATLAS Space Operations
More info and RSVP for this event on Eventbrite.
SSPI Honors Industry Future Leaders
Honorees include Silicon Valley member
Jennifer Salmon of SSL was among three recipients of the 2015 SSPI Promise Awards, which honors three satellite executives age 35 and under for outstanding achievement in the early stages of their career. The other two were Ethan Lucarelli of Wiley Rein LLP amd Sarah Thomas of The Boeing Company.  The three were honored on November 10 in New York City at SSPI's 10th Annual Future Leaders Dinner.
SSPI also honored its 2015 Mentor of the Year, Chris Stott of ManSat, for the encouragement, support, and inspiration he has provided to students and young professionals throughout his career.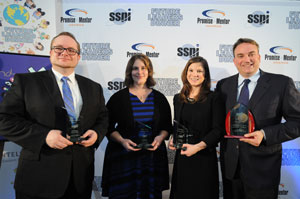 Congratulations to Jennifer Salmon and the other honorees.
From left to right: Ethan Lucarelli, Jennifer Salmon, Sarah Thomas, Chris Stott.
Silicon Valley Events
SSPI-SV Network
DIUx Meets Silicon Valley
Wednesday, December 9, 2015, 5:30-8:30pm, Hogan Lovells, Menlo Park
DoD opened its Defense Innovation Unit - Experimental (DIUx) in Silicon Valley this year. DIUx is a hub for increased communication and collaboration between DoD and tech companies and leaders in the valley. Their scope spans microsatellites, robotics, biotech, big data, and more.
The SSPI Silicon Valley Chapter is arranging a special night that highlights DIUx activities as well as initiatives being launched by members of the satellite community in Silicon Valley.  Additionally, it will highlight the chapter's Scholarship Program to assist deserving students with meeting the high costs of undergraduate and post-graduate study in satellite-related disciplines. The evening promises to include several fun ways for you to show your support. Proceeds from this event will go towards funding this worthy scholarship program.
If you are an SSPI member and want to request an invitation to the event, go the EventBrite link below to give us your contact info.
[ Launch into 2016 on EventBrite ] [ DIUx Silicon Valley ]
AIAA/SVSC TechTalk
The CubeSat Ambipolar Thruster
Monday, December 14, 2015, 6:30-9:00pm, Hacker Dojo, Mountain View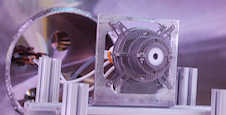 Current CubeSat propulsion is less advanced than other nanosatellite technologies because of the difficulties in miniaturizing conventional thruster designs. Chemical propulsion requires far more propellant mass than can be stored in such a small craft while conventional electric propulsion devices such as Hall thrusters and ion engines lose effectiveness when scaled down. This technological gap requires a new sort of electric propulsion device designed to be small, low mass, and low power. Phase Four's CubeSat Ambipolar Thruster (CAT) is designed specifically to fulfill these requirements.
CAT is an entirely different sort of plasma propulsion device.  It uses magnetic fields to shape and direct the plasma, a compact and scalable design. Crucially, no metal parts are exposed to the plasma, eliminating components which are Hall thrusters' and ion engines' main failure points.  A lack of electrodes also allows for a huge range of propellants to be used with CAT, especially next generation propellants such as iodine and water.
[ CAT on EventBrite ] [ Phase Four ]
10th Annual SSPI Future Leaders Dinner
Satellites Make A Better World
SSPI Silicon Valley held its inaugural event on May 20, 2015, to celebrate and inform participants about the "Better Satellite World" campaign.  Special thanks are extended to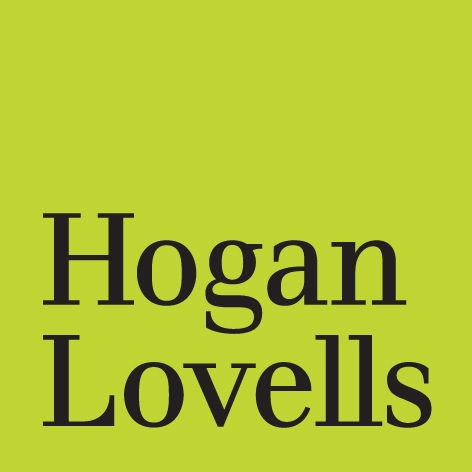 Chapter champions and hosts of the launch event, and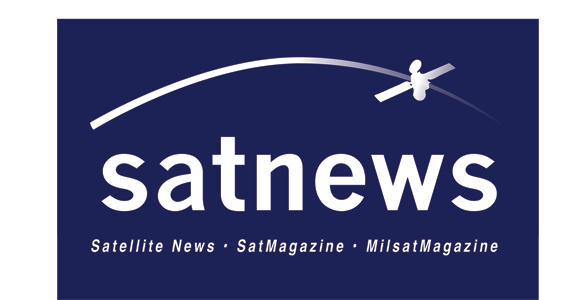 Media Partner.
SSPI-SV Visits SSL SmallSat
The Silicon Valley chapter of the Space & Satellite Professionals International was hosted at the SSL Small Satellite Manufacturing Facility in Palo Alto on Tuesday, Sept. 29, 2015.
This is a new facility recently opened by SSL to focus on the emerging small satellite market. The initial hardware build is of Skybox Imaging's SkySat spacecraft.
Contact
Interim officers and committee chairs:
President: Dr. Sean Casey,
sean.casey(at)siliconvalleyspacecenter.org
Secretary: Rizwan Parvez,
rizwan.parvez(at)gmail.com
Treasurer: Sean Singleton,
singleton(at)newcap.com
Events: Sophia Huynh,
Sophia.Huynh(at)sslmda.com
Communications: Rick Kwan,
rick.kwan(at)siliconvalleyspacecenter.org